So, You Want to Work In PR: A Tale from A Recent Grad
You've finished that last exam, heard your name called at graduation, and received your diploma. The question that will be on everyone's minds – especially your parents – is: what's next? Is it get a job? Go to grad school? Take a year off, travel, and live your life?  All good options, although some are easier said than done.
I recently graduated from college with my sights set on a career in public relations. I was fortunate enough to be hired for the PR Internship here at SHIFT in New York. For those who have recently graduated and are looking for a job in PR, hopefully this post will give you some insight on how to land that first job and what to expect once you achieve that "dream" offer.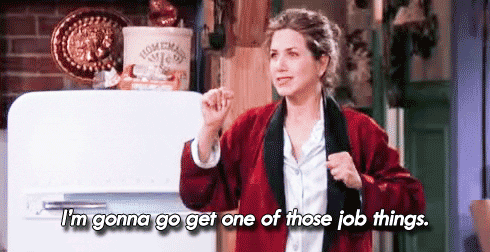 Your Full-Time Job is Looking for A Full-Time Job
First things first, you need to have an effective technique to ensure you are well-informed and looking in the right places.
Research, Research, Research
Your focus, first and foremost, should be looking for and applying to jobs. I know scouring online for jobs and sending out resumes and cover letters might not seem like a fun thing to do on a sunny day in July. However, devoting a few hours every day to finding jobs and applying to them will be worth it when you have five to ten interviews set up.
Two resources I used that helped are O'Dwyers and The Holmes Report. Both give you a great bank of agencies to look through and see which ones are the best fit for you. Now, this doesn't mean you need to work 9:00am-5:00pm every day sending out job applications.
Give yourself time to relax, have fun, and recharge. You just graduated, enjoy it!
All About the Resume
The biggest piece of advice I can give to new job seekers is to make your application stand out. How do you do this? Tailor your resume and cover letter to the company that you are applying to. When writing your cover letter, make sure to do your research and include specifics about how your experience is relevant to the work the company does.
For instance, one thing I put on my resume was that I've used Google Analytics before. SHIFT advertises their use of analytics very heavily so they are looking for candidates that have that skill set.
Be Prepared!
Learn a little about "who" you are meeting with at the interview. Go on their LinkedIn page, check their bio on the company website, anything to get more information about them. Try to find at least one thing that you can connect with them about, whether it's where they went to school or their favorite sports team.
Prepare answers for questions they might ask you so it doesn't seem like you're saying things off the top of your head.
Follow-up! Send a thank you email or note to whomever you met at the interview. If it's an email, you should send it no later than an hour after meeting with them. Also, a hand-written thank you note can go a long way! You've Been Hired! What's Next?
Congrats you've received a full-time job in PR! There are a few things that you can do daily that will help you stand out in front of your peers and the company.
Read the News
Simple, yet important. Read up on your clients, their competitors, and general news surrounding their industry every day.
If you know what's going on in their world, the more you can offer the client and the better and more tailored your ideas will be.
Never Stop Learning
You didn't think because you were out of school that you had to stop learning, did you? Take advantage of training programs your company can offer to sharpen your skills or develop new ones that you can put to work.
By making yourself more versatile, you create more opportunities for yourself in the future.
Ask Questions!
For those working at their first PR job, there will be an adjustment period to learn the day-to-day responsibilities of the job.
Best way to learn is to ask questions. Don't be afraid to ask for help or clarification when needed. Your supervisors and co-workers are there to help you, so don't be afraid to ask!
Following these steps will put you in a great position to either land that desired PR job or help maintain it.
Cheers to your new career in PR!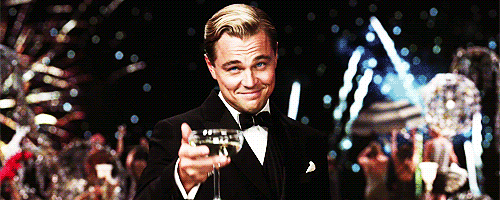 Briggs Brady
Intern
[cta]
Keep in Touch
Want fresh perspective on communications trends & strategy? Sign up for the SHIFT/ahead newsletter.