How Being a Sports FANATIC 'Assists' in Elevating Your PR Career
There is nothing more exhilarating than to watch your favorite team year over year. Whether it is analyzing the statistics of players, going through those "in the trenches" moments where it just wasn't your year but picking back up with positivity for the next year, or that healthy rivalry you have with friends of the opposing team – sports is a place of learning. All of these intricate details of being a sports fan have seeped into tactics for growing and strengthening my PR career.
 Analytics is Gold
"If you only ever give 90% in training then you will only ever give 90% when it matters." – Michael Owen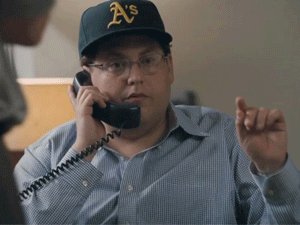 One thing a lot of people may not know is how much of a "data geek" you become in PR and how imperative it can be for making or breaking your inclusion in that top tier hit you have been dying to get. Providing these nuggets of valuable information to clients and to media is how we can definitively become a resource for them. However, just like when sports fans debate, it is important to know how and where that data was developed. Does it come from a reliable source? Do the numbers match up? Otherwise, you may not be prepared to move the needle forward for that coverage you always wanted or seem reliable to your client. It really is what keeps PR professionals accountable.
 One Shot to Give It What You Got
"You miss 100 percent of the shots you never take." – Wayne Gretzky
Just like in a boxing match, sometimes you just have one time to shine and it will be how people will perceive you in the future. Whether it is that new business pitch you have been laboring over for weeks and it is FINALLY time to show that company what you got or cold calling a journalist – sometimes you only have one moment to get their interest. Don't let your nerves get to you. You have seen time and time again hall of fame players choking in their one shot and it is the only thing discussed after. I have learned from these moments to not overthink, come prepared but not be "robotic" in form, and be okay with how the cookie crumbles.
Being Okay with the Unknown
"He who is not courageous enough to take risks will accomplish nothing in life." – Muhammad Ali
 Even as the most highly-regarded sports reporter, you never know who is going to win the World Series in a year and that is perfectly okay! Just like you will never know if you will get that Wired hit that your client says is the "only" thing they want. What is more important is what is really driving you? It is imperative to dig deep to find that passion and focus on problem solving tactics to ultimately get the result you are looking for. Nothing is impossible. Sometimes you just can't explain why that team won, but in your heart you knew they just wanted it more.
 Powering Through Adversity
"Adversity is the state in which man mostly easily becomes acquainted with himself, being especially free of admirers then." – John Wooden
Everyone has been in a situation where it is not what you pictured the end result to be. Maybe it was that snarky review from the one outlet your client lives and breathes by, or you didn't win that new business pitch everyone worked so hard for. That coping mechanism right after this moment is what matters more because it is the moment where either you embrace and learn from it or you shy away and never speak of it again. What distinguishes winners from the losers is being able to have that neutral perspective to find those areas of improvement, otherwise losing will just be the theme. Some teams out there are still trying to learn this tactic.
 Competition is Healthy
"Perfection is not attainable, but if we chase perfection we can catch excellence." – Vince Lombardi
 What drives external PR professionals and athletes alike? The thrill of the chase. You always want to prove how your team is more special than the rest. There is no difference in PR. This is key when writing PR plans because the one thing you always have to ask yourself is, "what makes this different than competitors?" It should be one of the primary drivers for transforming a PR plan from the same template everyone else is using to one that is so valuable and differentiates your brand from the rest of the pack.
Katrina Stern
Account Manager
[cta]
Keep in Touch
Want fresh perspective on communications trends & strategy? Sign up for the SHIFT/ahead newsletter.